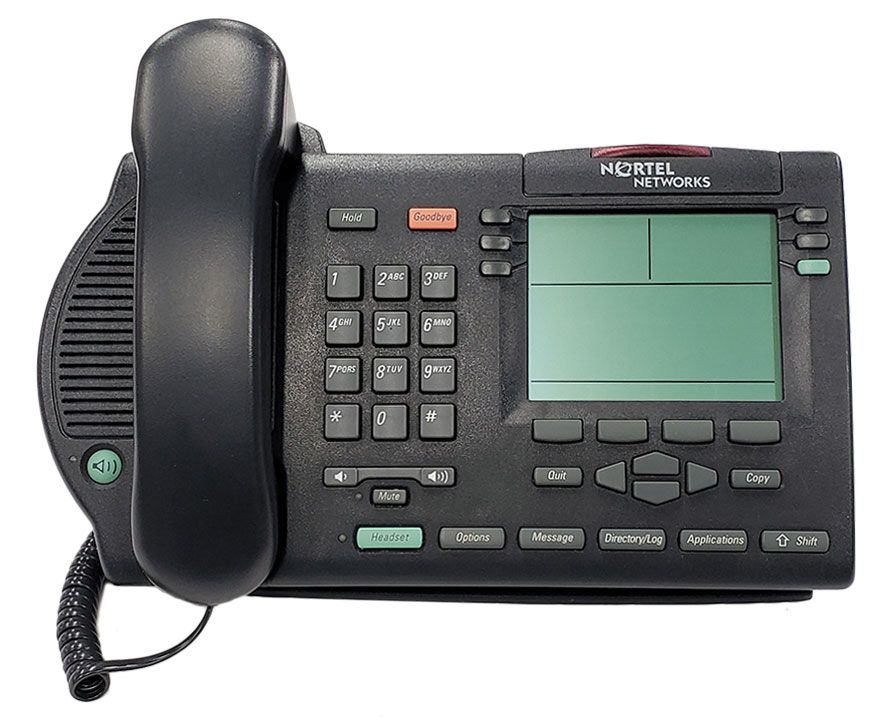 Please call for availability.
---
The Nortel Meridian M3904 Phone is a multi-line business phone that features a large 5-line by 24 character display and soft keys to navigate the on-screen menus.
Nortel M3904 Features
Multi-line.
5 Line x 24 Character Display.
6 Self labeled, programmable feature keys with shift key (total of 12 with shift).
4 Context sensitive feature keys.
Fixed Feature Keys - Hold, Goodbye, Volume Control, "Smart" Mute and Headset w/ LED, Options, Message, Directory/Log (Includes Redial), Applications, Shift, Hands-free with LED.
Dual Purpose LED indicator - Message Waiting, Incoming call.
Navigation Cluster, Quit and Copy.
Desk or Wall Mount.
Supports 2 Snap In Cartridge Accessories.
Compatibility
Meridian 1 

Option 11C Mini, Option 11C, Option 61C and Option 81C
X11 Software Release 24 and higher
Intelligent Peripheral Equipment (IPE) based Digital Line Card

Meridian SL-100

MSL11 software and higher
M3900 Release 2 firmware and higher
Intelligent Peripheral Equipment (IPE) based Digital Line Card with Enhanced XPEC card